Besides the ECU, DELLORTO developed four software: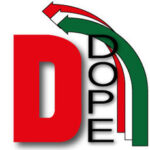 DoPe EVO for engine calibration and management
DoPE EVO, DELLORTO Power Energy is a software developed and improved by DELLORTO in order to control and manage the DoPower ECU
DoPe EVO has enhanced user interface and user friendly SW functionality included intuitive controls. Setting operations are also quicker and easier.
All the parameters and adjustments required by the ECU to control the engine are "Engine Configuration".
Support Files are available in our Download area.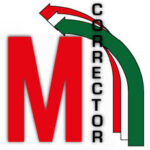 Map Corrector is a software that allows the off-line optimization of fuel injection map.
Main Features:
– AFR reference target map created by user;
– Injection map optimization based on selectable set of multiple run data;
– Automated selection of suitable data (e.g. AFR not considered during the gearshift, etc…)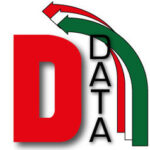 DoDatais a completely new SW that replaces the previous MARdata for data acquisition, management and analysis.
Manufacturer license allows writing custom MATLAB® functions (as m-files) and use them within virtual channel expressions.
Main Features:
– Unlimited number of graphic, Time/distance plots f(x), XY plots, XYZ plots, Istogram plots, Circuit plots, Report plots, Custom Report plots, Constant setup plots;
– Unlimited number of graphic windows, layout, users;
– Comparison of different laps, from the same or different runs; single lap view and appended laps view;
– Creation of new mathematical channels: making your own libraries, functions and conversions;
– Creation of custom MATLAB® (Manufaturer version): import/export virtual channels and libraries, including preview and default functions and conversions;
– Channel alarm thresholds: possibility to set an alarm to each channel for each lap.
DoBike is a new SW for bike set-up computational approach. Confidential bike data are encrypted using the Manufacturer license leaving no possibility to the teams to know them.
Users with Team license can use this SW to simulate changes on the bike settings having ensured the above mentioned confidential data set by the manufacturer.
Main Features:
– General view of the bike set-up, both numerical and graphical;
– A useful database with the setting of all the runs;
– Export to an Excel file to have a report of the practice, test, day or event;
– Calculation and simulation of future setups: by modifying front and rear parameters, the software recalculates the parameters;
– Analysis of the calculated setup before modifying your bike;
– Comparison of two setup configurations: reference and setup
– Shows the difference between all calculated parameters;
– Gear ratio management and calculations;
– With the Manufacturer license, the manufacturer can create this configuration and encrypt it before sharing out to its teams.