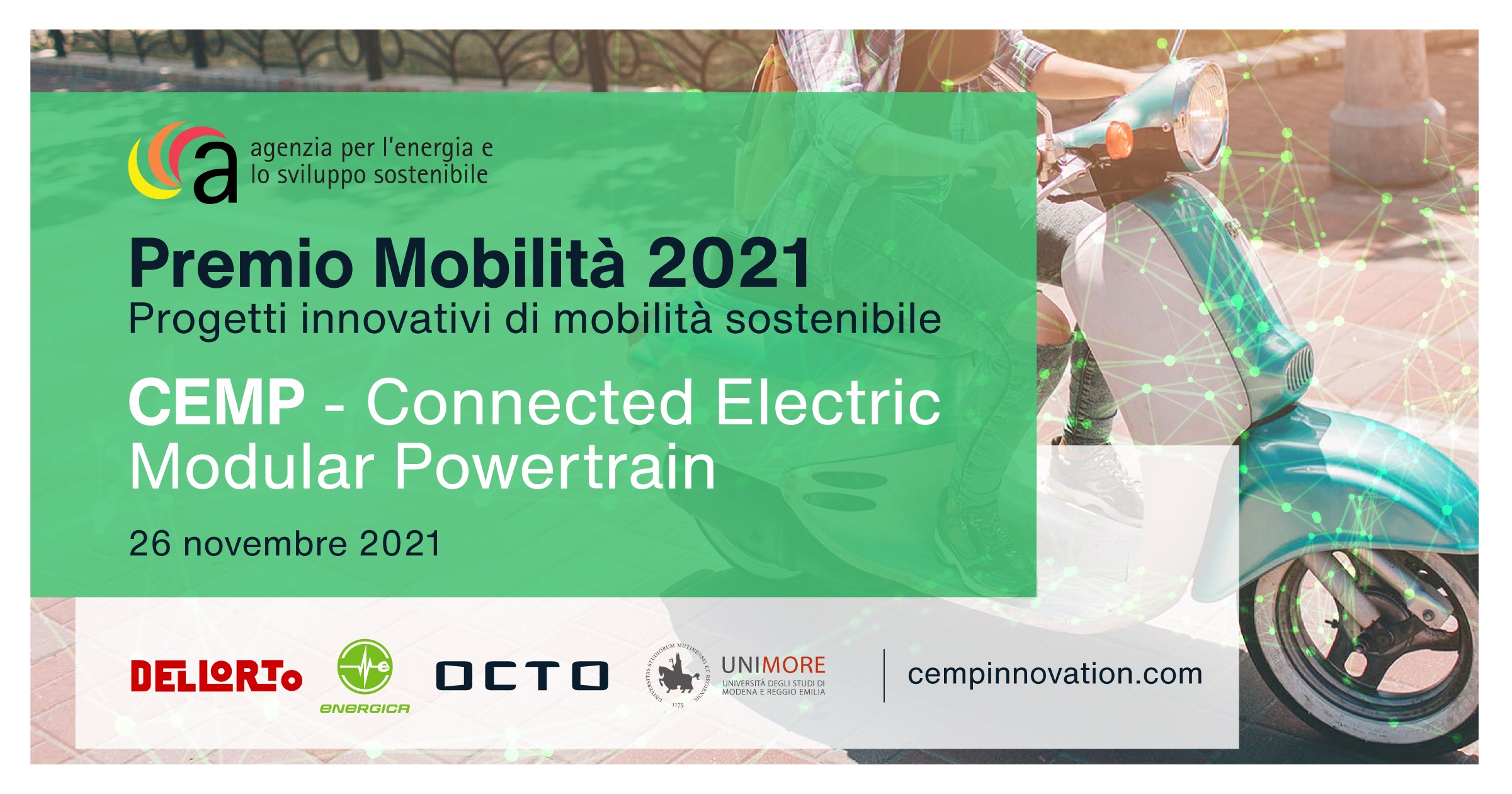 DELLORTO WON THE 2021 MOBILITY AWARD WITH CEMP PROJECT
Modena, November 26th 2021 – Mobility Award 2021: innovative projects for sustainable mobility
DELLORTO won the 18th edition of the Mobility Award organised by AESS (Agency for Energy and Sustainable Development) in the "Research" category with CEMP project, carried out in collaboration with Energica Motor Company Spa, Octo Telematics Spa and the University of Modena and Reggio Emilia.
CEMP (Connected Electric Modular Powertrain), a project on sustainable mobility by DELL'ORTO Spa, stands out among the most innovative sustainable mobility projects thanks to the most advanced ADAS safety systems and modern connectivity technologies.
CEMP is an innovative electric propulsion system connected for application on light vehicles with 2, 3 and 4 wheels that allows to optimize electric propulsion in urban settings, exploiting the full potential in terms of energy efficiency, pollutant reduction, traffic decongestion and new standards for safety and shared mobility.
An important goal for DELLORTO, that aims to innovate its products in an increasingly sustainable and tangible way.