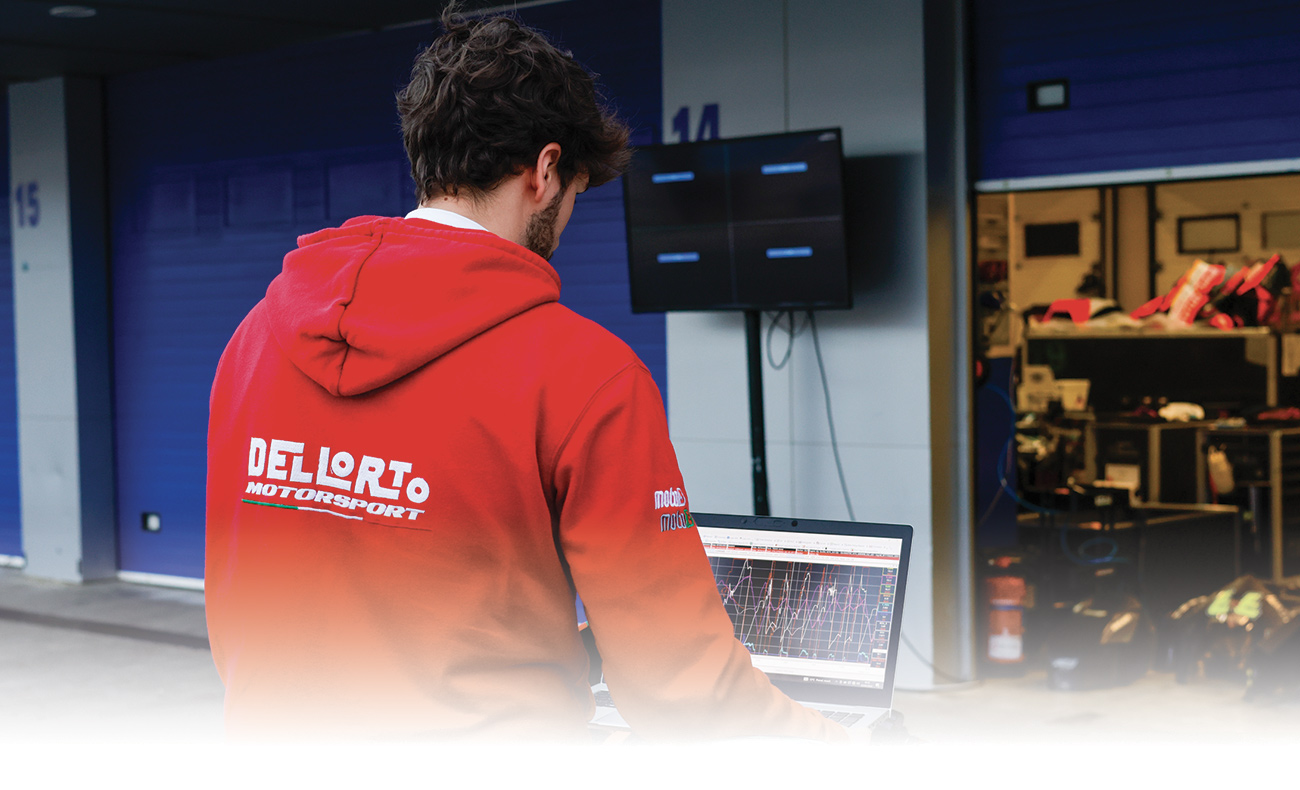 DELLORTO to continue as Data Acquisition Partner in MotoE™ World Championship
DELLORTO is proud of this thrilling motoE season and is excited to be part of this championship until 2026, collaborating specifically with the new Ducati electric bike. This follows a successful partnership from 2019 to 2022. DELLORTO also maintains its commitment to the Moto3™ class where supplies the Electronic control unit since 2012.
To celebrate this partnership, DELLORTO will showcase a MotoE™ bike at the prestigious EICMA exhibition in Milan from November 7th to 12th, the premier global trade fair for the two-wheeled sector. Having garnered invaluable experience since 2019, DELLORTO has established itself as a reliable and state-of-the-art partner for electric motorbike racing.
This experience has also driven DELLORTO's concurrent development of electric powertrains for urban mobility.
Collaborating closely with Ducati engineers, DELLORTO has designed components tailored to the specific needs of the new MotoE™ bike, including updated sensors, seamless data analysis software, and innovations in regenerative braking control. Additionally, DELLORTO has enhanced the Tire Pressure Monitoring System (TPMS) to provide real-time tire status updates for race officials. Beyond MotoE™, DELLORTO's 90-year legacy reflects its passion, innovation, and excellence in motorsport.
This milestone anniversary in 2023 underscores DELLORTO's commitment to the future of mobility. DELLORTO's reappointment as the Data Acquisition Partner for the MotoE™ World Championship, coupled with its innovative collaborations and rich history, positions the company at the forefront of electric motorcycle racing, shaping an exciting future on the track.