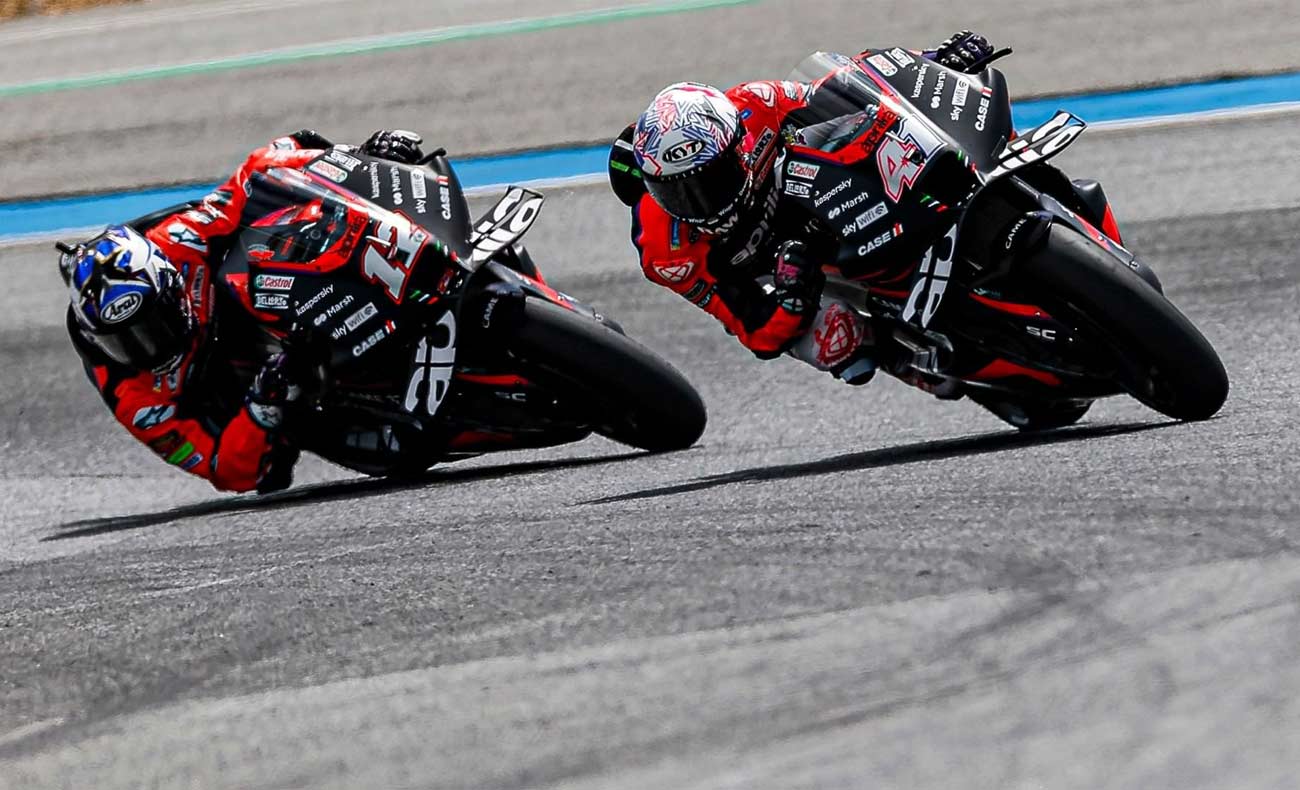 DELLORTO Technology by the side of Aprilia Racing
Made in Italy, technology and innovation are just some of the values that link DELLORTO and Aprilia Racing. A historical partnership, author of many successes of the Italian manufacturer and today more profitable than ever in the MotoGP World Championship.
With an RS-GP becoming increasingly competitive in the highest expression of motorsports, collaboration with top technology players becomes crucial: every tenth can make a difference.
DELLORTO provides Aprilia Racing with all the experience of its nearly 90-year history, which has successfully traversed the evolution of technology even in sports. The throttle body, part of the fuel system of a modern MotoGP bike, allows Aprilia's 1000cc V4 to exceed 280 horsepower with a maximum rpm of over 18,000 rpm. Results that generate a record specific power output for naturally aspirated engines.
Massimo Rivola – Aprilia Racing CEO
"The importance of engine performance in modern MotoGP is not in doubt; after all, riders are never satisfied with the horsepower they have at their disposal! Our RS-GP, which stands out for its drivability and refined aerodynamics, can also count on a V4 engine that has reached incredible levels of power and reliability. The results clearly demonstrate this and reward the commitment of partners like DELLORTO, at our side in this challenging MotoGP where technology and innovation must always push the limits. With a touch of healthy and very Italian resourcefulness."
Andrea Dell'Orto – Executive Vice President Dell'Orto S.p.a.
"Constant commitment, research and innovation are rewarding the work of people who bring to the table not only their expertise but above all their heart. I am proud of the results achieved alongside such a high-value MotoGP team, and I am even more proud that DELLORTO has contributed, for its part, to the achievement of such high-level performance. A triumph of Italianness!"