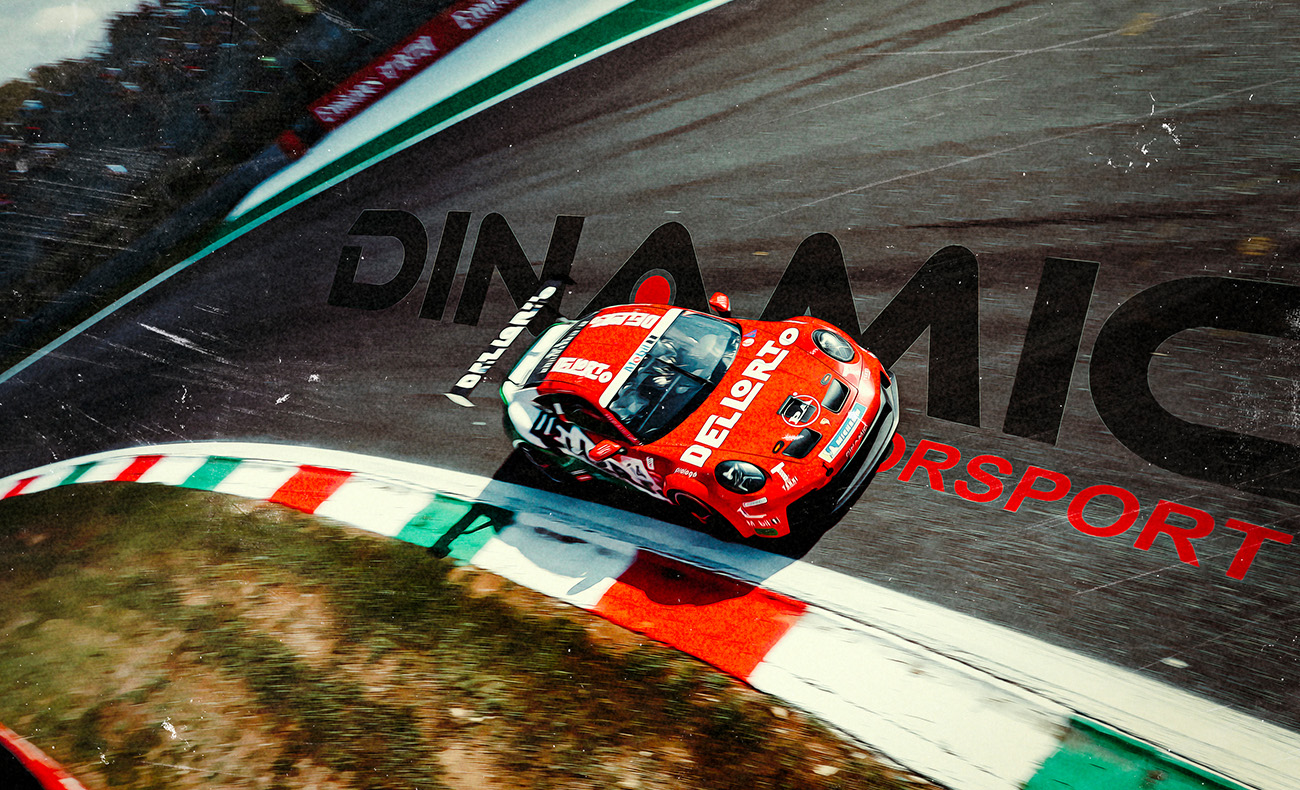 DELLORTO Official Sponsor of the Team Dinamic Motorsport in Porsche Supercup and Porsche Carrera Cup Italia
Giorgio Amati is the driver who will carry the tricolour of DELLORTO logo on track in both Supercup and Carrera Cup Italia. At his side, Gianmarco Quaresmini and Jaap Van Lagen to complete the international line-up and Aldo Festante to complete the national one.
DELLORTO remains a protagonist on track on the four wheels, thanks to a collaboration with Porsche, which sees it as supplier of throttle bodies for both the mass-production and the racing world.
After last year's brilliant entry in Supercup, DELLORTO confirms its presence in both the international and national championship alongside a top team: DINAMIC MOTORSPORT.
After winning everything in the Porsche Carrera Cup Italia and consolidating its presence in Porsche Supercup -DINAMIC MOTORSPORT- the team founded and directed by Maurizio Lusuardi, is not satisfied yet and for the 2023 season aims up high with an impressive line up.
Gianmarco Quaresmini is back and will be racing in Porsche Supercup and Porsche Carrera Cup Italia: the strong driver coming from Brescia, after winning the Carrera Cup Italia title in 2018 with Dinamic Motorsport, has climbed the heights of motorsport (national and international) and returns to Reggio Emilia as reigning champion of Carrera Cup Italia and with legitimate ambitions in Porsche Supercup.
Another excellent return is Giorgio Amati: the young talent from Rimini will also be racing the Porsche Carrera Cup Italia, where last year he competed the title right up to the last race with Quaresmini, and will make his debut in the Porsche Supercup aiming at the rookie classification.
The Porsche Supercup line-up is completed by the experienced Dutch driver Jaap Van Lagen: a true senator of the one-make series that is competed in the Formula 1 circuit, where he made his debut in 2007 and where he has scored several victories.
Completing the line-up in the Porsche Carrera Cup Italia will be young Campania driver Aldo Festante, making his debut with Dinamic Motorsport and looking for redemption after a season of lights and shadows.
The national line up is not, however, closed yet: in fact, the road that would lead to another important driver remains open.
Andrea Dell'Orto – Vice President of DELL'ORTO S.p.A.: "On the strength of last season's successes both in two and four wheels world, we are delighted to be alongside an important brand like Porsche, a prestigious and international championship like the Porsche Mobil 1 Supercup and the top-level national championship that is the Porsche Carrera Cup Italia.
I am convinced and enthusiastic about the partnership with Dinamic Motorsport, an impressive team that turns racing in a real passion, just like us. I have full confidence in the work of Maurizio, the whole team and the excellent drivers who will represent us on the grid."
Maurizio Lusuardi – DINAMIC MOTORSPORT: "I am particularly proud of the line-up we have built because I think it is very competitive: in the Porsche Carrera Cup Italia, no need to hide, we aim at winning everything, but also in the very difficult Porsche Supercup I am convinced that we will be able to get great satisfaction! A special thanks goes to Dell'Orto SpA, who once again believed in our project."